Fred Périé

is it here ?

Interactive video installation, 2007
Duration 15mn
Intertitles available in French and English

"is it here ?" is an interactive installation that explores the theme of identity through representation. At first, it looks like a video projection: a blank screen, few seats are there and, surprisingly, a tripod with a video camera directed at the audience.

When people are seated, the mirror image of the empty room fades in. After a while, the spectator begins to realize that his own image is revealed when he moves, but vanishes when still. Spectators start moving, playing with one another representations. Other still images and films are progressively introduced in an attempt to shift from awareness of bodies to consciousness of presences. The process at first narcissistic becomes progressively poetic and visual. Each spectator becomes the actor of a collective abstract image, other : this image as an extension of bodies, themselves extension of thoughts.

This image yet remains fragile and ephemeral. Is it possible that it is us ? Suddenly the machine stops; the image is gone. Is it here ?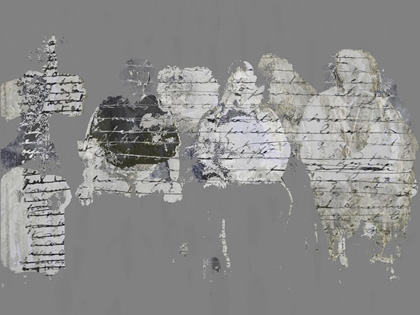 Exhibitions:
-
Cantine numérique Rennaise
, February 2011
-Bibilothèque Schoelcher, Fort-de-France, Martinique, November 2010
-
Illuminations,
Galerie G, Paris, June 2010
-
Festival Traverse Video
, Toulouse, March 2009
-
Science Académie
, ENS, Paris, July 2009
-Expérience II, Bastille Design Center, Paris, June 2008